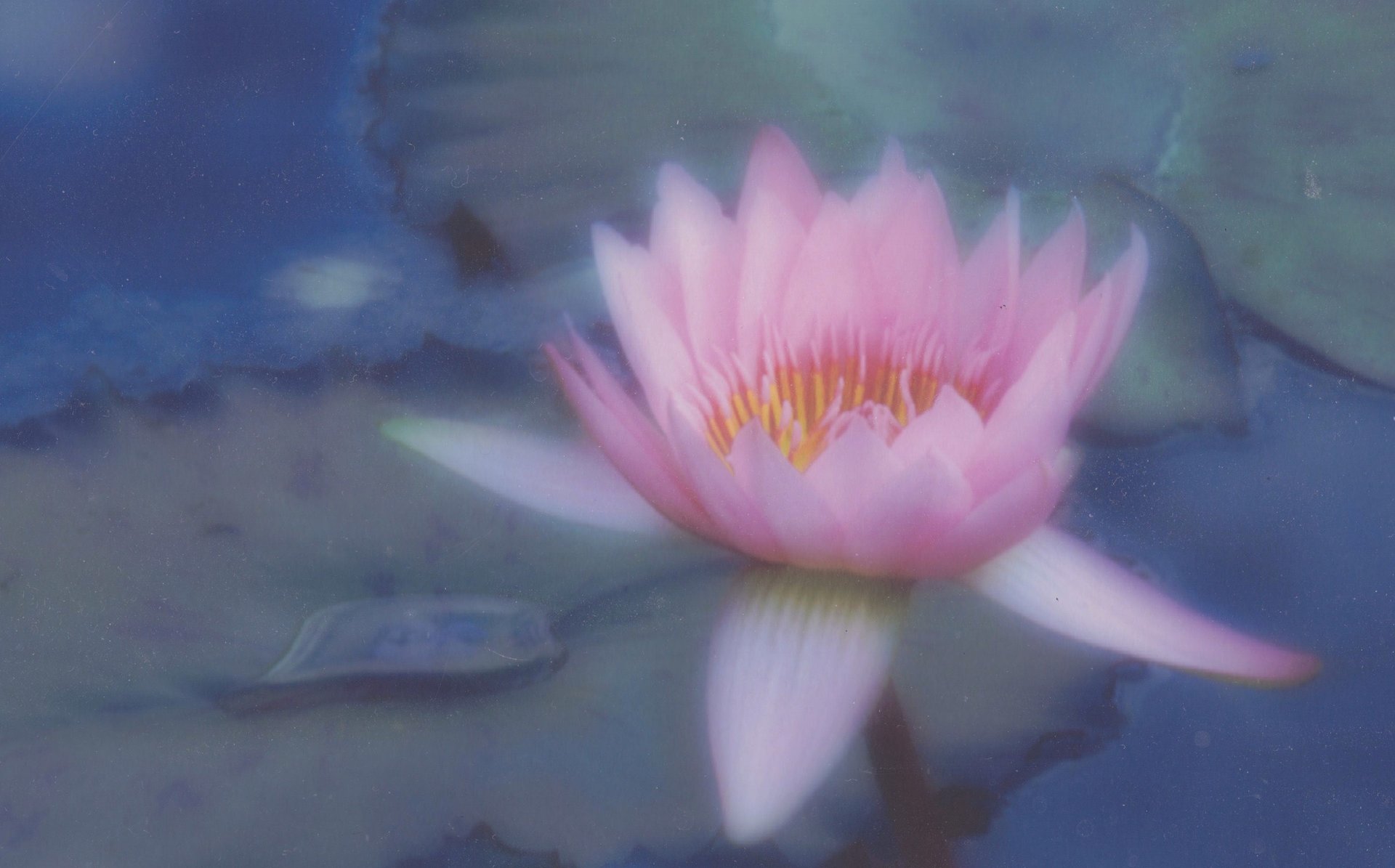 Let the sound move you...
~As a sound healing facilitator, I make space for you to go within and discover the tools you need to heal yourself.~Christine Sweet
Photo credit: Joanna Gazzola
"The musical magic of Christine Sweet did not disappoint! A feast for the mind, body and spirit. Loved being a part of it 💜 🎶🙏🏻 🙌🏻"
- Risa Wurmbrand Greiss
"The most wonderful and transformative experience! Thank you Bacall Wellness for hosting an amazing event, and thank you Christine Sweet for your amazing talent! Looking forward to the next one! ❤"
- Vera
"I can't stop thinking about the beautiful sounds created by Christine Sweet with her amazing vessels and other instruments. Thank you Bacall Wellness for hosting. Sitting in my yard now, and for the first time hearing all the layers of sound created by nature joined by the humming of the air conditioner and the distant garbage truck etc., the point is I hear it all. The level of heightened awareness is immense. Thank you."
- Lilian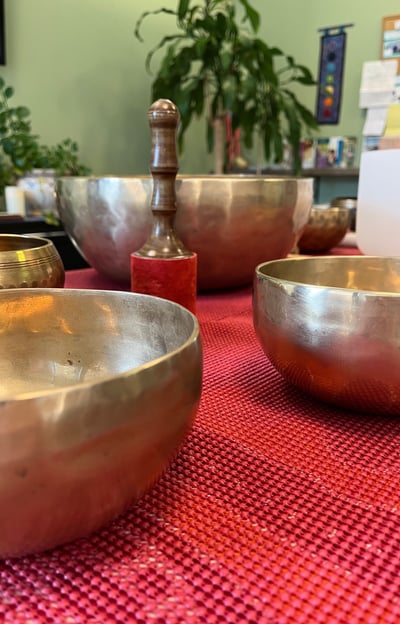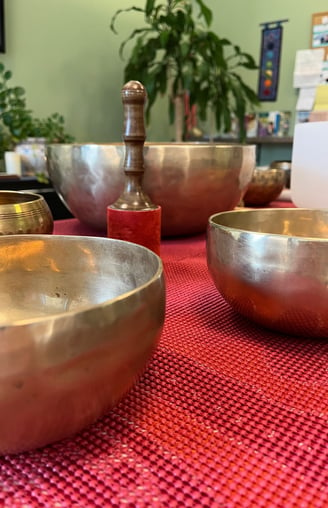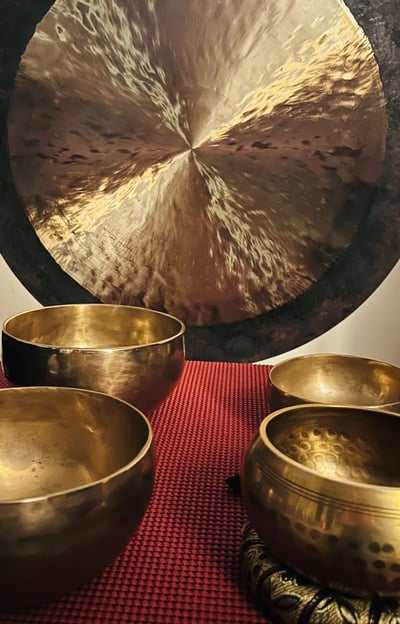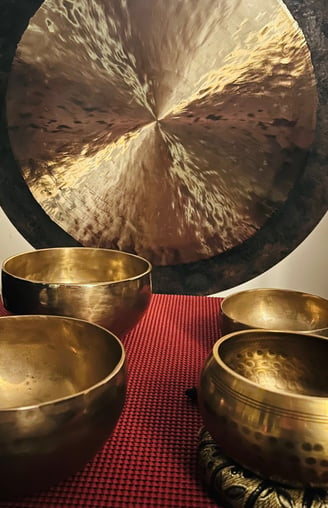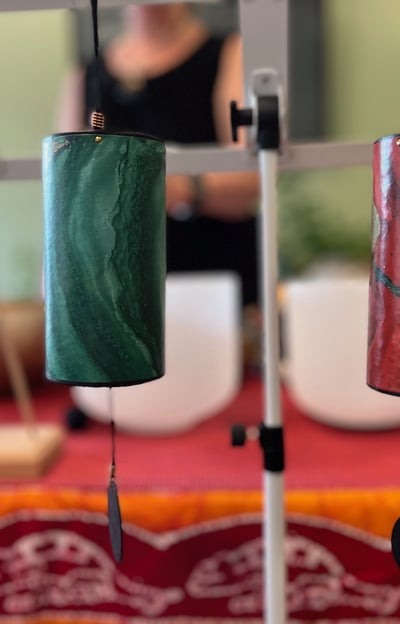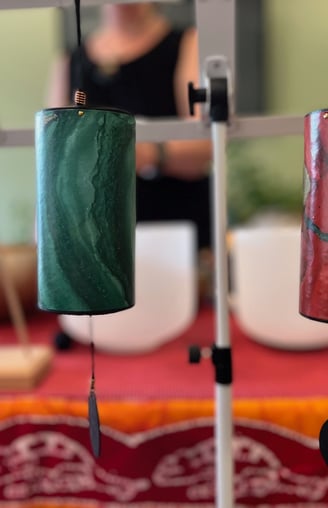 Photo credit: Rachel Sweet
From my earliest memories, I was always enchanted by the sounds of nature: the birds, the ocean, and especially the wind moving through trees.
My grandmother, who had been an accomplished pianist in her youth, would during my earliest years allow me to improvise songs on her old upright piano. I would get lost in the vibrations, even the out-of-tune notes or the percussive sounds that the broken keys would make.
I began studying the cello in elementary school. The deep tones captivated my spirit, and I knew at that early age that I wanted to be a cellist. During my high school years I studied classical music at Manhattan School of Music where I discovered the experimental music of John Cage and others. That planted another seed that would grow throughout my career. I received my Bachelor's Degree in cello performance at Indiana University and then later received my Master of Arts degree from Teachers College at Columbia University, at which I studied jazz improvisation and performed with the improvisational group Spirit.
While attending Teachers College, and being a new mother, I took a course in early childhood music education. I was fascinated by how language and music were intertwined and how children naturally improvise songs all the time in play. I had a unique opportunity to witness this as I regularly took my daughter to the playground. That interest led me to teach at the Montclair Cooperative School where I spent a year working with children ages 6-13 improvising in song and with instruments. I later went on to work as an orchestra teacher at West Orange High School and then to my current position at Arts High School in Newark and more recently NJIT as an orchestra conductor.
Throughout my extensive teaching career, I have always used improvisation as a tool to help students to uncover their musical sound and build confidence. In 2018 I suffered from two herniated discs that led to surgery. After extensive physical therapy, I still experienced chronic pain when engaging in any of my musical endeavors. Feeling distraught and hopeless I began studying mindfulness and meditation in hopes of finding balance. Learning to slow down and honor my body helped me understand that my posture and approach to my performance and life practice needed a complete overhaul.
That realization later led me to the Sound Healing Virtual Summit through the Shift Network where I discovered the idea of using sound in meditation and healing. For me, it was a natural progression to sound meditation. With much practice, and many instruments later, I embarked on my own journey of sound meditation and have started to perform sound meditations in my home and at retreats. Sound and vibration are a fundamental part of being human and can relax the mind, therefore, healing our soul and body.
-- Christine Sweet